There photos of my old rcmodelex hilux truggy , first was ARB chassis...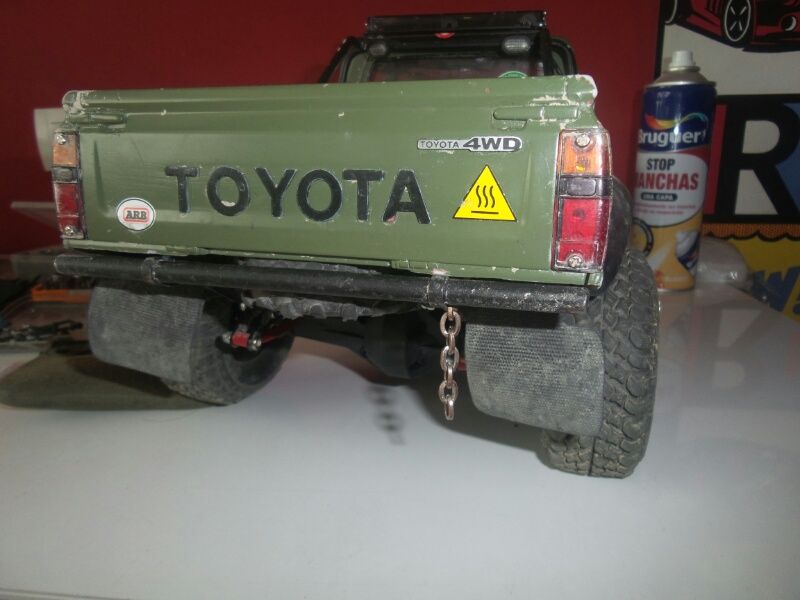 And here is what the wheels come with the axial axis ...
I broke a stub axle, but had short link because the direction of advance and on a very narrow channel and made lever and turn ... We broke with the idea of Peter other hole that was left knuckle arm and we lengthened the long link straight so we stay still, turned around the horn to delay the short link and stand entire route without any problems ....
Now:
Alu Wheel GPM (Tracker 14.90, not cheap)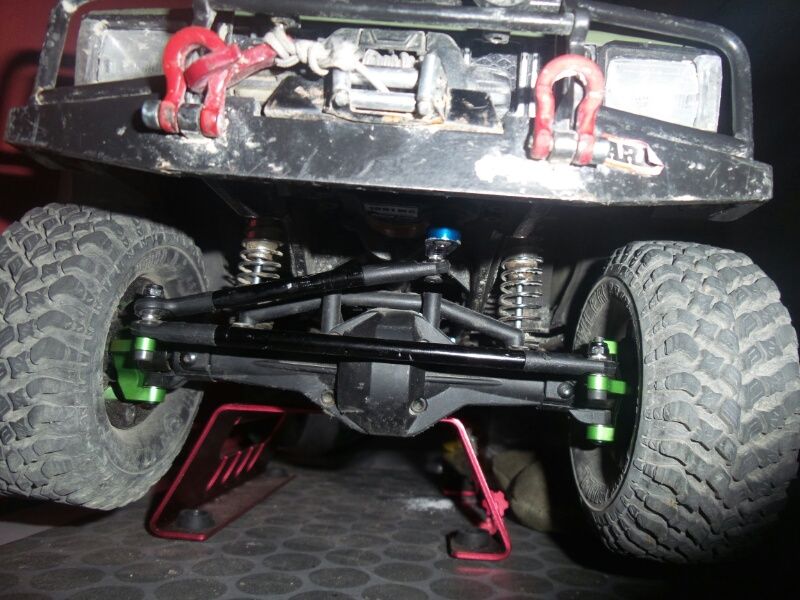 I have also removed the spring and I'm back to put the links back. Cansao of inventions went well ... but much bent ...
It is very short, but some adjustments this week and ready for Saturday!